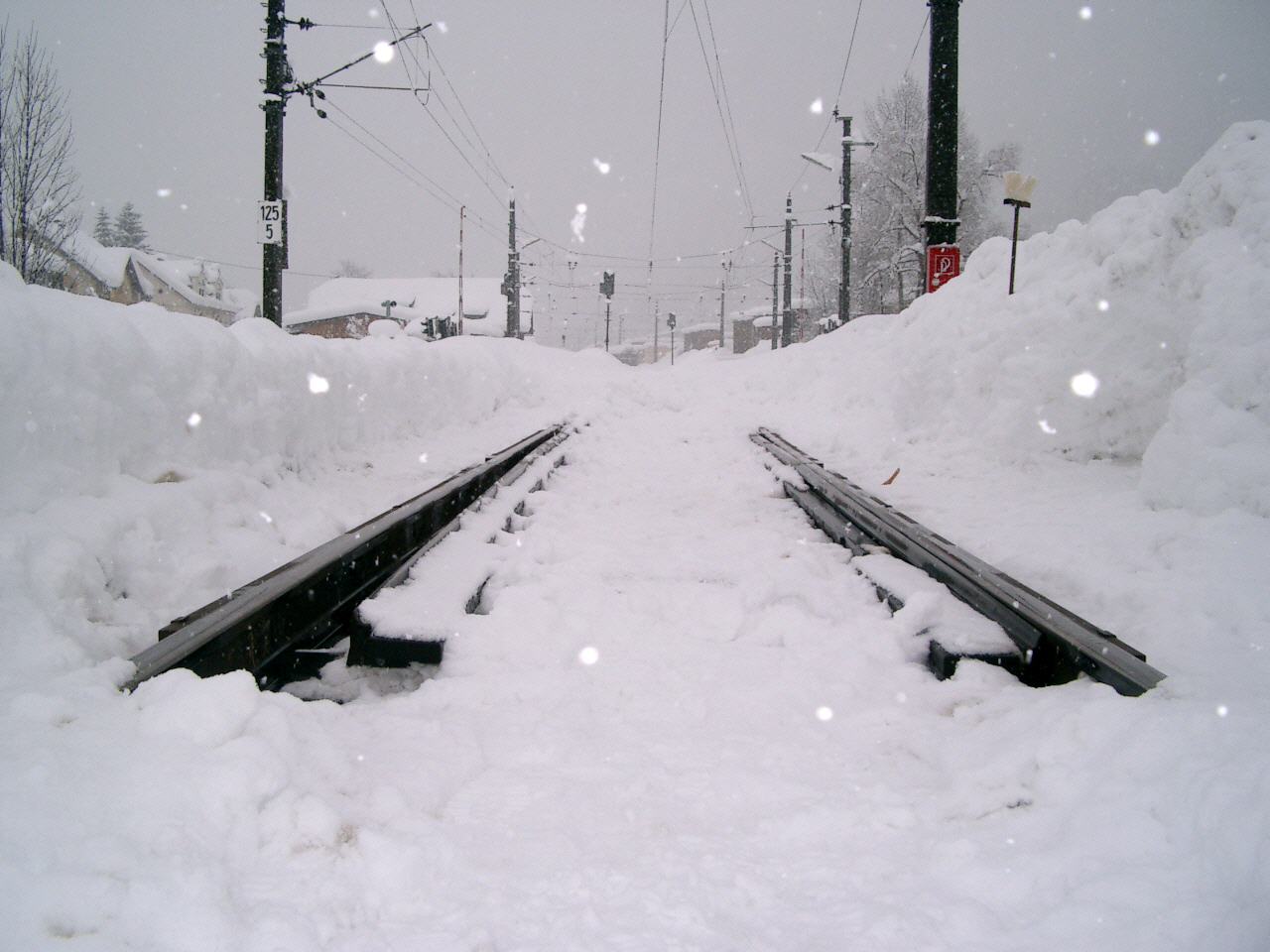 Martin Schienentechnik offers you individual solutions for every type of turnout.
We build complete systems including heating and control for you. We carry out the maintenance, servicing and repair of all systems at your request.


Gas blower heater
These are used to ensure that the turnout functions perfectly even in winter conditions (snow, ice, drifts).
The gas switch heating is a warm air heating, which leads air by means of a blower by a gas burner, in which the air is heated up to approx. 950°C and flows further by heating pipes attached directly at the stock rail. Thus the heat can be transferred directly to the rail and the entire turnout remains free of snow and ice as far as possible. The high calorific value of propane or natural gas ensures excellent heating performance.
The gas blower heater is available with different control types. The gas is supplied by propane gas in large containers or natural gas with connection to the public grid. The temperature controlled system can be monitored and controlled by remote and data transmission or GSM module.

Electric heating
Electric switch heaters are suitable for lower snow heights and less extreme weather conditions.
The heating elements can be attached to both the stock rail and the tongue. We supply all rods as well as the corresponding accessories.
ÖBB Arnoldstein - 2020/2021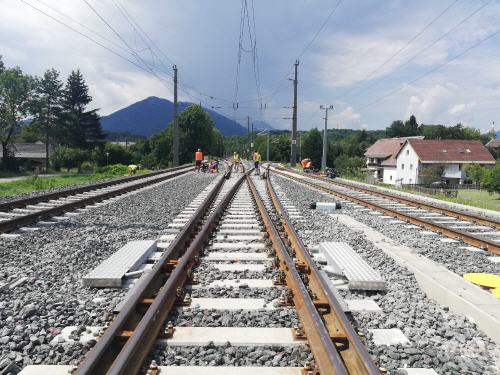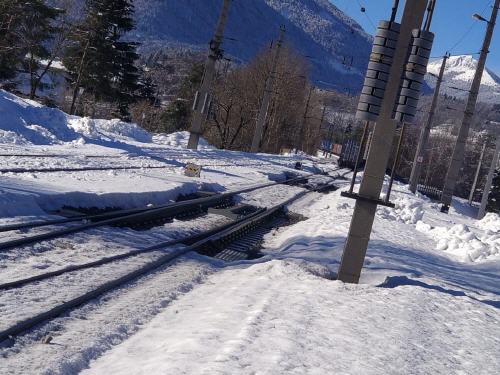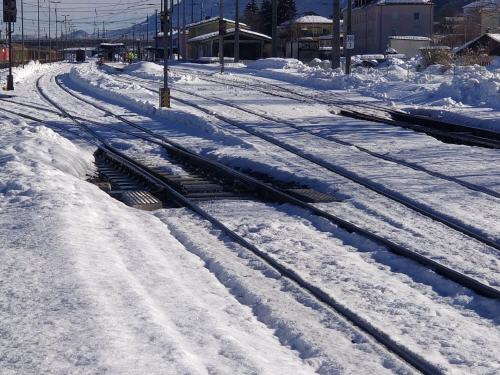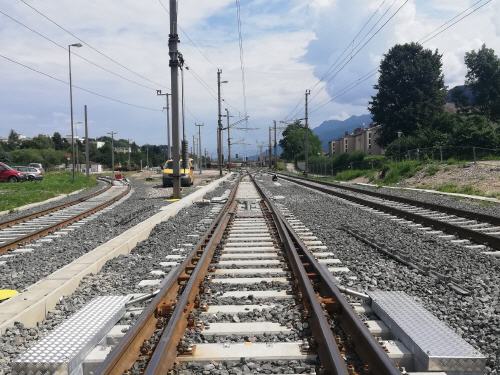 RailFree - patented snowdrift protection